IDX Add-Ons
Add-Ons
The ultimate agent and broker differentiators.
Enhance your property search with these powerful add-ons:
Want it all? Give the ultimate property search experience with additional data and interfaces with WolfNet's IDX Add-Ons.
Map Search
Browse listings through an interactive map giving prospects the opportunity to inquire, request a showing or view property details from the map view. MapTracks℠ was designed to be responsive, meaning it gives a great experience on mobile, tablet or laptop.
Points of Interest Map
The map within the property details page offers home buyers the opportunity to show nearby schools, restaurants, medical facilities and a plethora of other points of interest. Where available you'll also have the ability to view satellite images of the neighborhood and street views of the property itself.
Points of Interest Map: House View
Want to give your clients the opportunity to view a property and neighborhood from a bird's eye view? Well, you're in luck. Where available, the House View within the Points of Interest map gives the option to view not only the property but what's around the property.
Points of Interest Map: Street View
Where available, the Street View within the Points of Interest map gives your clients the ability to view a full 360 degree panoramic view of photos of the actual property. This feature helps clients eliminate deal breaker neighborhoods during the property search process and saves you time on showings.
Be a Showoff
Easily define and promote featured listings throughout your website. You have the ability to customize and highlight properties you manage directly on your WordPress pages and posts.
Quick Search
Embed the property search widget throughout your WordPress website. When someone hits your website it is critical to get them into your property search as effortlessly and quickly as possible to drive lead conversion. The WordPress IDX Plugin does just that.
Property Search Anywhere
You can additionally add Quick Search to sidebars or within pages and posts. Oh, and you don't have to be a web developer to make these additions, the WordPress IDX Plugin was made with ease of use in mind.
Targeted Content Pages
Quickly build localized or property status pages designed to show homes in a certain location (city, zip, school districts, subdivision and more) or status (active, solds, open houses, foreclosures and more). These web pages help drive new content to your site, making it search friendly and easier to be found by prospective clients. Plus, all the listings update automatically making it a breeze to keep your content accurate and fresh.
Flexibility for Displaying on Webpages
With the WordPress IDX Plugin you have flexibility to display hyper-local listings in a list or grid within a sidebar or within your pages and posts.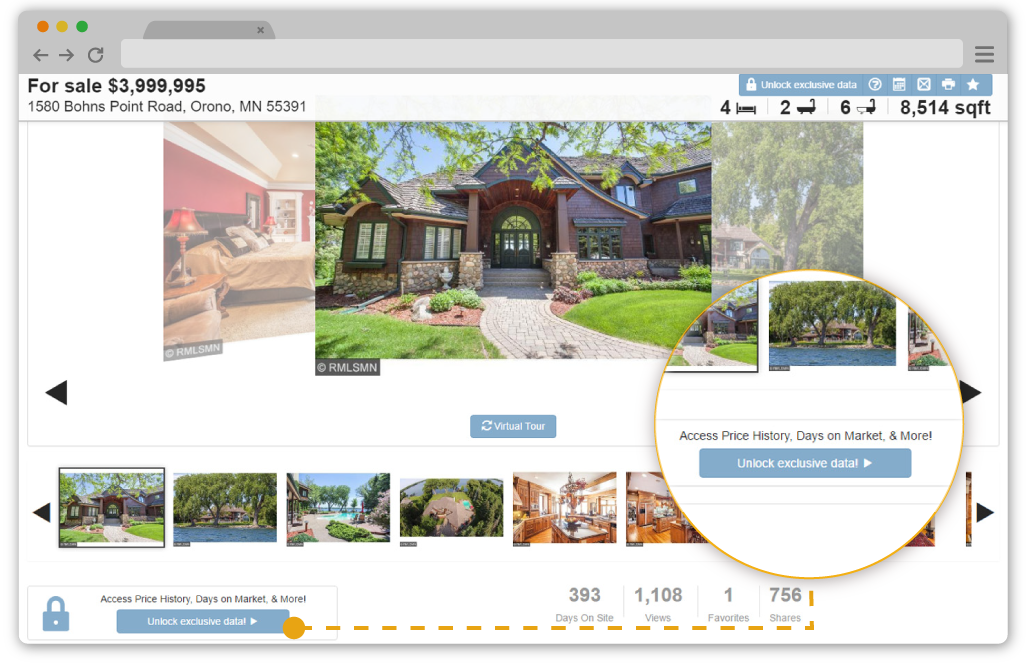 WolfNet's innovative IDX/VOW Combo strategically incorporates VOW calls-to-action directly within your IDX property search.
Users must create a profile with a valid email address to access exclusive VOW data, ensuring your leads are authentic.
The end result is enhanced user engagement, higher lead capture rates, higher lead quality, all while providing your clients with exclusive in-demand property information.
Clients can search and rate importance of lifestyle factors such as school ratings, crime rate, median household income, cost of living, type of neighborhood and even the all-important commute time. Lifestyle search can also be searched simultaneously with property filters.
Neighborhood & School Data
Provide detailed information on the population and community surrounding a listing. Details include education rates, demographics, job growth, crime rates, quality of life factors, school ratings and much more.
Present information around the people living in the particular neighborhood, city, and county. Information includes neighborhood type, population, median household incomes, median age, people per house hold and more.
Provide extensive information around local schools such as teachers per student,
number of students, graduation rates and more.
Filtered Results
Easily filter for open houses under the "Status" section of your existing property search. All open houses are marked with a banner.
Open House Information
Detailed open house information is found within the listing details page. If available, driving directions, refreshment/snack info, and the open house schedule displays on the listing page.
There's no better way to set expectations on buying or selling a home than searching for sold properties. Sold Search makes it easy to filter and identify sold listings within your larger property search.
Every sold listing has a banner highlighting it is a sold listing. Listing detail pages will also display similar sold listings, a great tool for locating comparable listings.
Capture The Potential Of Craigslist
Our innovative Craigslist Ad Generator tool allows you to quickly and easily generate customized Craigslist ads for your listings. The ad templates are specifically designed to have the most impact on Craigslist and include all of your listing information, yet still retain the Craigslist feel that customers know and trust.
No Need To Copy And Paste
Our Quick Post feature within the Craigslist Ad Generator makes posting your saved ads easy, fast and convenient. The intuitive 4-step process saves you time so you can post and repost many ads to Craigslist quickly.
Maximize your traffic and SEO by turning every available MLS listing into an individual, fully indexable page directly under your domain name.
Boost your SEO and expand your web presence by adding the SEO Optimizer to your property search that will make your website soar to the top of Google, Bing, Yahoo! and Ask.com search results.
Strong SEO is key to driving traffic to your website and the SEO Optimizer helps facilitate this by allowing search engines to see all pages within your property search. The number of pages you have on search engines will quickly multiply!
Highlight your listing agents and give them the recognition they deserve. Everyone wins. Agents are branded on their listings, the branding draws special attention to your sellers' listings, and leads on listings are routed to a centralized brokerage email address.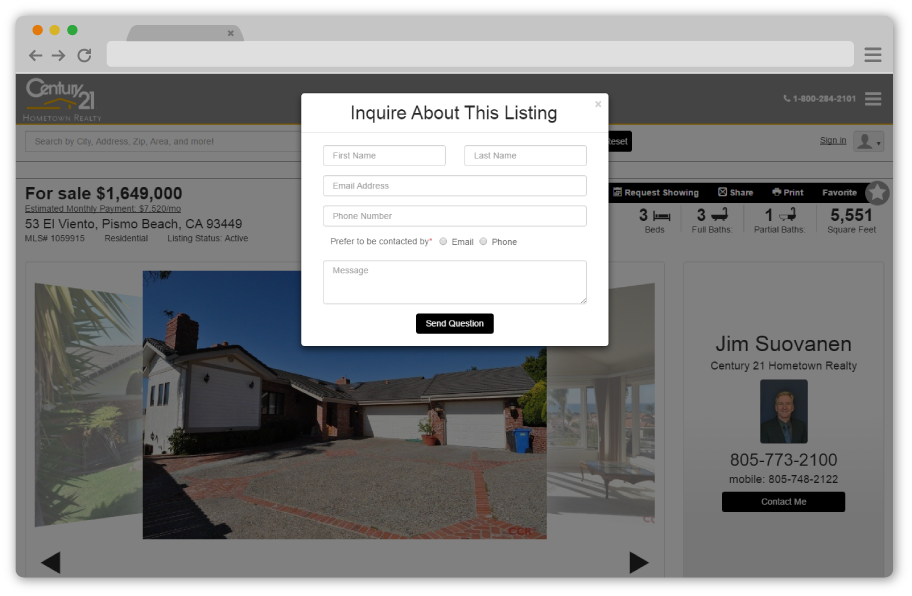 Remove the hassle of manually distributing leads to your agents. Highlight your listing agents on their listings and route inquiries generated on their listings directly to them.
Allow your property search users to specifically select which of your agents they would like to work with. A strategically placed drop down menu on lead capture forms lists your agents. Once selected, the lead and any subsequent leads are sent directly to that agent.
Interested in IDX Add-Ons?